Pattern Licensing FAQ
We thought you'd never ask.
Collapsible content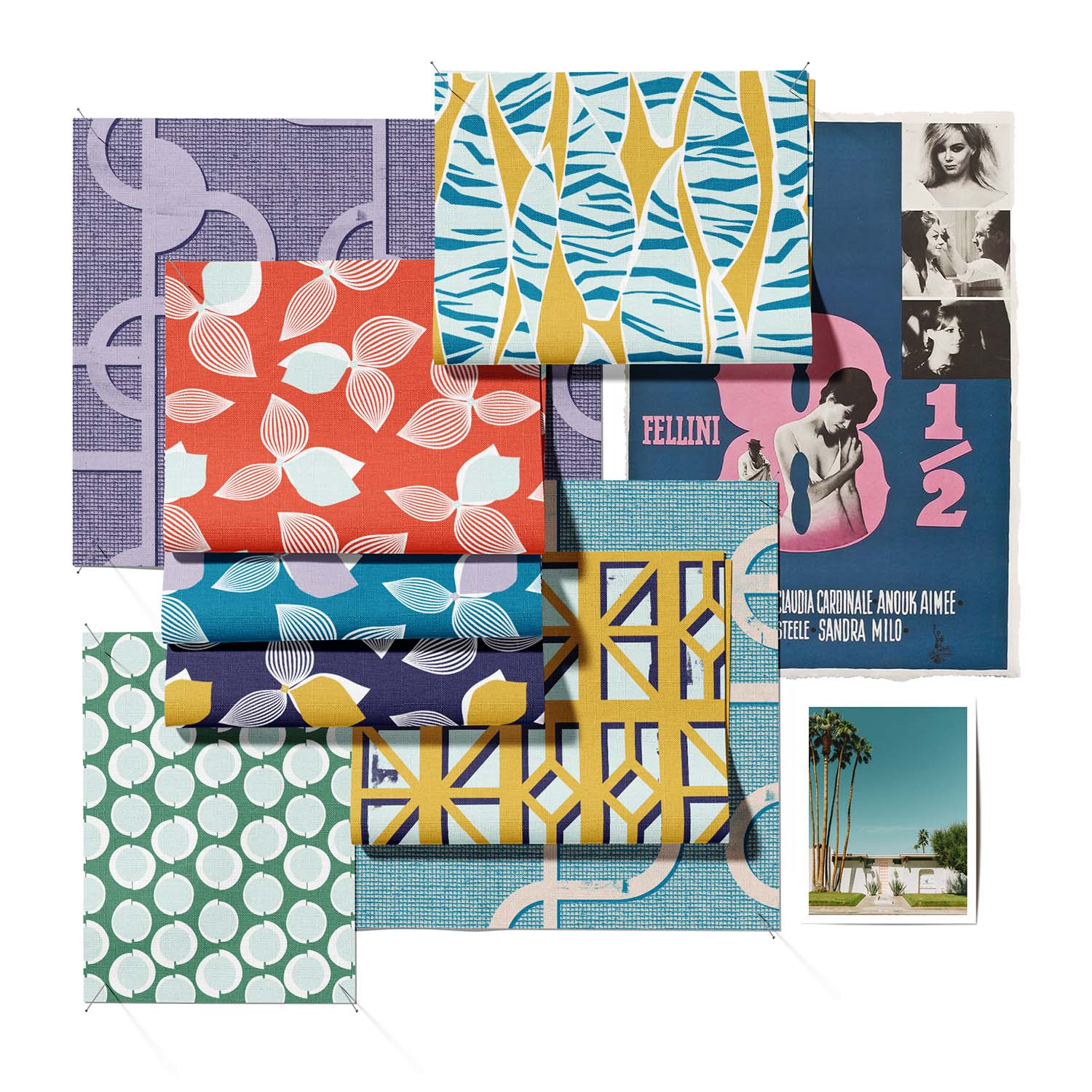 What exactly is Pattern Licensing?

In a nutshell, pattern licensing is where you 'lease' artwork from an artist or design studio. As a licensee, you pay a fee to the licensor (that's us) to use the artwork in accordance with the terms you've agreed on in the contract.

Licensing designs puts you in the creative driver's seat - you can customize customize and apply patterns to your choice of materials whether it be fabric, wallpaper, wood, tile, the list goes on.
What's in a Licensing Contract?

A licensing contract gives you permission to use a designer's artwork and outlines the conditions. Here are a few terms you'll see in our standard contracts:

END USE
Describes how the artwork/pattern can be used (on physical products, packaging, marketing, etc.)
EXCLUSIVITY
Outlines whether the artwork/pattern can be licensed to others designers
LENGTH OF TIME
Specifies how long the products bearing the patterns can be sold
GEOGRAPHY
Delineates the countries or regions in which the products be sold
LIABILITY
Describes the party held responsible if the end customer sues because of a faulty product.

You can compare our standard licensing agreements here.
Tell me the difference between Personal and Commercial licenses.

The difference is in the end use of the artwork/pattern:

With a Personal License, you only have permission to use the patterns for personal projects - not for profit or commercial gain.

On the other hand, a Commercial License grants you the right to resell end products.
Are your licensing contracts Exclusive or Non-Exclusive?

Our standard personal and commercial licenses are non-exclusive.

If you are looking for exclusive designs that only you and your brand has use of, get in touch to discuss bespoke services or collaboration opportunities.
Who owns the Copyright to the artwork/design?

See Three Studios retains ownership and copyright of the licensed artwork/pattern at all times.
Am I allowed to customize the pattern?

Yes! If you purchase one of our commercial licenses, you will receive a fully editable Illustrator or Photoshop file. This will allow you to customize the color and scale of the pattern.
Can I resell the pattern?

Our commercial licenses give you permission to resell end products that use the artwork/pattern (like fabric, wallpaper, stationary, etc.).

However, you are not allowed to resell the standalone digital file itself.